Expensive High-End Jewelry
According to an article on Vice, the best way to buy expensive jewelry is to buy as if you are a jeweler yourself. This means doing the research on stones by checking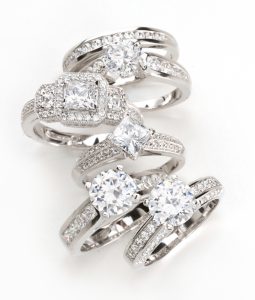 their weight and imperfections, being confident, asking a lot of questions, having no pretense whatsoever, making sure to have an independent appraiser, and not being afraid to bargain until you get what you want.
Apparently the best deals go to the buyers who are the most relentless. It's fair to say, for most things we want in life, this goes without saying. Even the most expensive retail items are overpriced for the actual product, and although a shiny piece is seen as a status symbol, it's likely to have exchanged hands at least a dozen times before it ends up on your or your partner's finger.
Retailers
The most high-end jewelers include DeBeers, which was responsible for the concept of an engagement ring that became a fad in the1920's. This fad was adopted by Barney's, Tiffany's, Harry Winston, Van Cleef, Arpels, and Piaget, etc. The list is endless. There are countless new physical retailers opening every day.
As well, there are countless online brands, which you can have a look. Fashion magazines like Vogue are also excellent places to discover new jewelry lines.
Where Does It Go?
Expensive jewelry is likely to end up on moneyed hands; heiresses, social elites, entrepreneurs, entertainers, fashion editors, and the jewelry makers themselves.
We are all aware of the robbery of Kim Kardashian in Paris last month which included her huge engagement ring from Kanye West. She isn't known for keeping a low profile and probably why she was targeted.
That's why it's important not only to keep your collection safe, but also investing in actual security to protect your assets. Holm Security is a company that offers this kind of service. They also offer services to keep other assets secure, such as online assets.
Holms will protect against risk of fraud and hacking, which is useful for online shopping and business deals proving invaluable for jewelers and recipients of jewelry.